Home
A Warm Welcome to

norfolkarena drift team's very own web site,
Please feel free to Email us with anything that you think would be of interest to our membership.

Please let us know if you enjoy your time with us, or if you feel we could do something to improve.

WE recommend the DRIFTWORKS forum.
And we have a norfolk drift team FACE BOOK Page, please click LIKE and join in the fun.
We are happy to advertise on the NDT page for companies offering help or discounts to norfolk members

The email address is
foskett.m@sky.com
or PM me on my Face Book pageor the driftworks forum - MALX

OR add me to your friends list on face book, and please like the fan page as we then reach more people,

We are proud to be a part of norfolkarena Kings Lynn,

Tom Harden along side Graham Watkinson and Lewis Collard have been paramount in setting up and helping new photograpers in the art of track side photos,they all have been active in helping all new photographers to have a chance at close track side photos, we encourage videos as well and we have now built a camera car for some right in the thick of it action vid's'
Please visit the pages, Ammo, Laura, Sherry Ann and Team Hawkins and the rest of the guys and girls for some very different styles of photos. (all on face book)
http://taysilla.blogspot.com/ follow our friend Lozza's link for her blog about drifty stuff


Saturdays. The

cafe wilbl be



norfolkarena Kings Lynn
Spectators are most welcome and we DO NOT charge entry,
The Pit Stop Cafe is open for food and drink, we have the total use of all the facilities at

the stadium so there are covered grandstands and CLEAN toilets as well as facilities for the disabled.
All our antics can be viewed on facebook and the driftworks forum just follow the link below

We have seen the number of 'ladies' start to grow in the drivers ranks this year,

pop over to Minnie's page to see a few of our 'girlies'

Follow the events as they unfold at www.norfolkarena.co.uk for times and details


You have to look no further than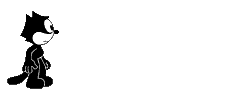 www.norfolkarena.co.uk
Without these guys we would never have achieved the success that is 'norfolk drift team'
norfolkarena has been virtually rebuilt over the last decade by the current owners Buster & Cheryl Chapman

and their willing crew of helpers. The facilities are awesome,from the monster flood lights to covered grandstands,
cafe, bars, fast food outlets, very well maintained toilet blocks, viewing areas for the disabled,

hospitality rooms 'with a great view of the track' the list goes on, don't take my word for it,
VISIT, whether you are stock car, speedway, monster truck or drift fans, this is the place to be.
Speedway video, these guys are NUT'S! Just watch and feel the passion.
KL Stars 2010 Promo from Norfolk Arena on Vimeo.
British Drift Championship Round 2 at Norfolk Arena
INTO THE ARENA : Maxxis Tyres British Drift Championship Round Two from Stephen Brooks on Vimeo.




Stock car / Bangers video


Stockcar Racing Promo from Norfolk Arena on Vimeo.



for more infomation visit the web site www.norfolkarena.co.uk
more drifting vids on the dvd page


Click on the driftworks link below to follow all that is 'drifting'

We fully support the BDC (British Drift Championship)



Are pleased to announce dates for 2012 practice days, all these dates are open all day as usual and a tyre van in attendance courtesy of Mint tyres!
Jan 14th, is our first date for 2012
MORE DATES WILL BE POSTED AS SOON AS WE HAVE THEM.

FEBRUARY 18th (date change from the 11th) changed due to stock cars rescheduled meeting.. (3-2-2012)
MARCH 10th Fully booked, reserve list running book with Minni on face book or driftworks.
May 12th This date is fully booked, please contact for reserve list.
June 16th TBC
WEEKENDER now confirmed 28th / 29th July, the Saturday night will be a free entry to all spectators
---
BDC cars and drivers take on norfolk drift team regulars in a fun packed night time drift twin battle demo, also on the night twin demo's with a difference, news as we confirm.
The stadium are sponsoring us and will be having an open night with the regulars on show, F1 stock car and speedway bikes on show, SEE REPORTS ON THE WEEKENDERS PAGE,
---
August 25th, xtra date.
Sept 8th Confirmed, and fully booked, reserve list is running.
Oct 13th TBC
Next date confirmed as Nov 24th, NOW FULLY BOOKED a reserve list is running.
December 15th
December 22nd, festive day out, cars can be tinseled and so can the drivers,
WE WILL BE RUNNING THE LAST HOUR AND A HALF UNDER THE FLOODLIGHTS!!
January 12th 2013
Please note that the drifting on the 26th Jan 2013 is a BDC licence day, norfolk drift team help out
and run track but we DO NOT take bookings, please see the BDC (British Drift Championship)
web page.
*Please note these dates are subject to change
dependant on arena/stadium events *
2011 dates.
Sunday 20th February
Saturday 12th March
Saturday 9th April
Saturday 7th May
Saturday 18th June
Saturday 23rd July
Saturday 13th August
Saturday 10th September
Saturday 15th October
Saturday 19th November NEW DATE Saturday November 12th
extra date NOV 26th for newbees and regular B lane drivers
Saturday 10th December now MOVED
Please note we are now running on
DECEMBER 17th
NEW Dates for 2012 as soon as we get them.
*Please note these dates are subject to change dependant on arena/stadium events*

(November 13th 2010 track day, finished under flood lights.)
Please be patient, am learning as I go in this art of interweb build thingy : Malx