Malx Ramblings
Malx Ramblings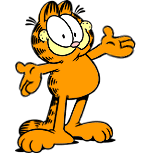 (THIS PAGE RUNS OLD AT THE TOP TO NEW AT THE BOTTOM)
Hi and welcome to the Norfolk Arena drift team,
We have been running drift practice days for over 10 years at the top venue that is Norfolk Arena, in Kings Lynn, with the help and support of the owners, Buster & Cheryl, turned the track(for the day!) into a drift arena for new and seasoned drift drivers to enjoy and 'hone' their skills.
The practice days are all non profit and we run because we love it, pure and simple, the buzz from seeing drivers face when they link a few turns is worth the effort involved, the days are long but worth while, we have over the years brought hundreds of new drivers to the sport of drifting and we are still seeing large numbers at every event,come sun,rain, and SNOW!
We have a few basic cars that we can let new drivers try so if they think it is not for them, they dont waiste money first, if they like, we help with car and driving, all advice and training is FREE

Without the 100% support from the owners we would never have achieved the level we are at, which is
'Probably the best drift days in Norfolk'




Through 2010 I have personally had what can be described as a bit of an UP & DOWN year,My full time employer Sainsbury's have been brilliant in their support during a 'tuff' time as have Buster and the team at norfolk arena, i can not thank them enough for all they have done for me.
but all that aside we have moved on well with the track days at norfolk, we have a great bunch of regular drivers, and supporters that rock up to all our days,
With the help of MY TEAM we have had a marvelous year, great weather and a real mix of cars, and many 1st timers that we are proud to have helped to get started,
We have as a team, helped with the running on race days for the BDC,
We have as a team, helped with the organization for the ODC (open drift challenge) and assisted 'Mallory Bob' in the running of the final at Mallory Park.
We have as a team, helped Ben Morley and drift team morleysport to achieve some great results this year
and i am proud to have been a small part in that, i am now a 'team member' with morleysport as well, and to that end they are building me a car to use for demo's and stunts, it is like me, very old!!, we are featuring the car and the build in the RETRO FORD mag every month.(read about it in projects)
Its no wonder that we are all knackered!!!
If i knew a word that meant more than PROUD it still would not do justice to the achievements norfolk arena drift team have made over the last 3 years,

As ever we revolve around all age groups, we can,and will take time out to help and give a car ride thrill to disadvantaged children, what ever there background, the stadium is a family orientated place, always has and always will be, to that end i get fantastic support enabling US to brighten there day,
We can adapt to almost all needs, call or email for more infomation.




The BMW still going 5 years on and over 250 trainee's have sat behind the wheel, and to be fare i have hammered it as hard as it will go doing passenger rides and stunts, i love it, the kids love it, Even the pro drifters have tryed it and loved it, seen here after an average drift day!! (jan 2011)

http://vimeo.com/capprod/awesomefest2011
Worth a giggle right at the end, team norfolk on tour!





Plans for some Kareee o kee nights at norfolk in 2011





The picture above is just one of some stunning shots taken by the snappers that visit us on a regular basis, have a look at the snappers page.
The norfolk spirit has touched everyone that has visited us and long may it continue, the pictures are just getting better and better.
AMMO has done a great job for us all year and looks after new snappers on track, not easy! (Nov 2010)



Mention drifting and most people and they look at you like you stepped of a bus from Mars, we have at norfolk tried to keep the stadium ethics at our events, we look to get cars on and off track really quick so that we can ensure plenty of track time, in stock cars 30+ cars are the norm and they run for 25+ laps at a time, drifting however means that the cars are running flat out, engines get hot, tyres melt so we limit cars to 5 or 6 laps, and 5 cars at a time, so it is important that the marshals are on the ball.
By limiting the laps we help save cars and drivers from pushing themselves beyond their limits,

Malx having a few laps in minni-D's NA S14, The infamous Gerard's at speed!


I know its not norfolk, but we do try and support other tracks, this was a damp day at Mallory Park, (it was fun)
We welcome drivers from every corner of the country, to that end we do try to spread the word a bit by visiting other tracks, We have made some new mates at Mallory,Essex arena and the pod who are or have been along to visit us on our track days, (NOV 2010)



norfolk is great practice for this sort of 'moment' the car control has to be sharp due to the techno style track layouts we use, sharpens the reflexes


Ammo getting some 'face on' shots.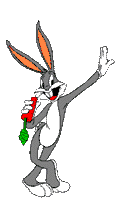 Not for the faint hearted! we hit well over 110MPH along the home straight heading into Gerrards IN A STANDARD CAR!

Possibly the youngest norfolk drifter showing some good car control from the cunningham motors stable.




March 2011
With 2 practice days already run this year things have carried on were they left off last year, loads of cars, loads of regulars and loads of new drivers, we have also seen 2 rounds of the ODC and the nerves really did show on round 1, come round 2 and then the tyres started smokin!!
Ross Gregory has topped the points for the A grade, but with outstanding driving on the runs in round 2 the driver of the day had to be Shifty babe,
a well deserved 84 points, more updates to follow.

Already we are into April 2011, were does the time go, 3 track days already and over 50 cars at each one,
we had suffered a bit on the school car front with the 335 bm now sadly history, so Cunningham's autos have very kindly offered to finish off the pick up truck idea i have wanted to do for a few years, already great progress in under a month with the roof chopped and the pick up bed strengthened,
Kevin (The Owner) at Cunningham's has also offered up some of his Q-Pods for us to use as courtesy cars at Awesome fest.

Update June2011
We have the loan of Matt Cawleys Lexus for the forseeable future, we may run a comp or 2 next year but the aim is to set it up and get Matt back in his car AT SPEED and sideways.



Sadly (as oftern happens) Jay and Jamsport have decided to NOT continue
with the car so Stiggy has offered to look after it but it will return to the
owner.

We are looking forward to the awesome-fest at Mallory over the weekend 29/30/31 July, drift team are there not only working but with a stand as well, Callum has been charged with looking after it so we will have a few drivers on hand to chat as well as BIG us up,
Myself, minni and Ammo are running the drift paddock for Bob, and proud to do so, so we are flying the flag for norfolk drift team, should be 'awsome'
day tickets are available.

the pop project 'Magic' coming on well down at stiggys workshop, pop' and have a look on the project page.
The drifty Cunningham sponsored (built and paint) pick up truck is almost sorted, just a paint job and a little tinkering and it will be on show at norfolk. (Now compleated in under 12 weeks)

And minnie bless her feeling the cooold, (it was july!!)





seen at the July 2011, SOZZA, bless her, the pit lane job that she has made her own

What would we do without her??

NEW for 2011 we have a rapid response ambulance



GO NATHAN


Brian eyeing up another place to sleep!!

and a

NEW instructor, fully trained




Chris 'i need a shave' Hawkins

AND our MINNIE doing a Meerkat impression, min's driving has been a monster succsess
At norfolk this year in her s14, considering the total lack of turbo and power,
even i have to take a 'back seat'
when she gets going doing passenger rides, its a full time job just getting tyres
on the car as she destroys them at an alarming rate!
Don't be shy, just ask and Minn takes no persuading to go out and skid!!



we get all makes at norfolk, even a scubra u rear wheel drive converstion




And our friends from the USA air base with a cracking pick up truck.





Brother Trev has not really taken to the drift scene as he has spent the last 20+ years repairing my hot rods and stock cars, but we did get him in a car at the june 2011 event, and he has 'sort of' got the bug, so he is currently building up an s13 that we had laying about.
Our sponsor J R Ford are also keen to help out and are currently painting the car at their spray shop, we will be running the car at norfolk so keep an eye out for the red and silver s13, J R Fords are also happy to quote for drifty resprays and will discount ALL norfolk regulars, just mention malx at norfolk and speak to Trev on 01462 628628

AUG 2011

And at the September event we managed to talk Ian from J.R.ford rapid fit to come along as he has been working hard sorting out our S13,

We also tryed a fun night, with the lights a-blaze and with 8 BDC divers on show we had a top 8 battle demo, it was fun, we have the chance to do it all again, and we will, details will be posted as soon as we can, (Sept 2011)

Nov 2011

We have really been busy this year and all our track days have been fully supported,
not only by our regulars but we have seen drivers from other track's starting to pop
and see us,
that's not news in it's self but it is when they come back again and again, that pleases me,
i seldom change the track layout but the track changes through the day with grip levels,
and we have always had '2' lines, the tight line for the smaller cars and plenty of room
for the 'power'cars.
Both Minnie and I have attended more events than planned and that's probably why the year
seems to have gone by so quick,
THE BDC
We have run the pits and grid lanes for all their events this year, i am really happy
with the job we have done, the help from Ammo at the first round proved to me that
we needed him, so that was agreed with Paul and Sweeps and so the 3 of us make up
'the pit crew'
We were given the Sunday event at norfolk to run and i really enjoyed that, the triple
team event, we had fun, but also worked hard to ensure that all went smooth.
Mallory
We also help out at Mallory for Bob, recovery and start line, and again Minn and Ammo have
been to all the events there this year,
We were pleased to be asked to run track for the awsomefest event as well.
ODC
We spent a massive amount of time sorting the licences and membership for ODC
in the first few months, we have run qualifying at our events and are sending 12
cars to the finals.
DECEMBER 2011
So that's another year over! were do they go??
So we have managed 12 track days this year and have been fully booked for all of them, as ever we do try to make sure that we keep the numbers at a workable level and i hate to turn new drivers away, we have also i think,been the only venue to offer youngsters a chance to drive a drift car on track, i have to thank ALL drivers for their patience when we shut the track down for 3 or 4 laps to let total new-bee's out, its a service i started and will continue as we are all about getting new drivers and cars into drifting,
The rest of the year has not been that quiet ether! we managed to help run the BDC rounds, all 6, and at the end of year party norfolk drift team got a speical recognishion award for the service to BDC, well chuffed with that, we had a standing ovation from all the drivers and that was just the best thing ever, so well done to the team, and thank you all BDC drivers and staff,and recovery and help at Mallory FCD. (full curcuit drift)
The demo drift battle we ran in SEPT this year was also great fun and i hope that happens again.

We also helped out at the Awesome-fest at Mallory Park, we really enjoyed that as we camped out and also had the use of loads of the Q-pods from the Cunningham garage, Kevin has sponsored me and the team this year and the pick up truck was and is a great success, passengers just love it, as do I.

So in all i think 2011 has been a good year for the norfolk drift team, many highs and thankfully very few low's, and yes i do still think its time for me to retire,the norfolk drift will continue of that i have no doubt, and i also suspect that minni and Ammo will not let me anyway, both these two along with Buster and Nathan have kept me going this year, and i have enjoyed it, i think we have really made a difference to the drift scene, and we have made some really great friends over the last 5 years.
And staff In 2017
we now have had a solid team for the last 5 years
AMMO, a great mate and a massive work load from him this year, i think i have worn him out, norfolk, BDC, Mallory park, awesome-fest, stickers, photo's, and loads besides, Thank you mate,
MINNIE, will hate it if i log everything she does for us, BUT thats everything really!!
And has proved to be a very,very good driver, in an underpower car she is still the driver to beat!
Sammy, has been our maintence man, helped build and ''light'' up the tyre trailer, changed A LOT of tyres, does passenger rides and most of all a great mate.
Fiona, (Sammy's Boss) does track, office,A/B lane,Judges events, and feeds us very well....
Graham Works our sticker machine, sorts out media,does tee-shirts, sorts music,sorts out the plan for comp's and loads of other stuff.
Kay (Graham's Boss ) works the office,A/B lane,Judges events, and also feeds us very well....
Callum, Has been with the team for 9 years and has done so much for us behind the scenes with maintance on all our kit, also welded and repaired hundred's of drifters cars at the circuit....
Lewis Collard.. is our long serving TOG, covers 99% of our events and post high res pics for us.
Jake Mayes, also regular NADT tog and helps out at the Swaffham events as well.

IAN And brother TREV from John R Fords
Team Hawkins, Dad,(DAVE) on the start line
KENNY a moving clip point and resident TOG
CHRIS, helps with tuition and passenger rides
and Mum brings Cake...

The Girls in the canteen. XXX
Sweepy, always helping out and sweeping the track and stadium.
Callum when we can drag him off track in the beemer
AND the owners, bloody epic!
If i have missed anyone sorry but you no i love you all!!!!
and finally, the drivers, what a fantastic bunch we have, along with the long servers we have also seen drivers from other tracks having a go at norfolk, and regular visits from BDC drivers as well,the camaraderie is awsome, its better than i could ever have hoped for.
So from me a thank you would never seem anough, so make that a massive and heart felt thank you to you all.
MALX

2012
updates coming soon.


With the 2012 season underway we have been busy, no change there, but i was surprised to be asked to step up and run start line and track for the BDC, as well as scrutineering, and minni and ammo sorting grid and pits, our first outing was at Tee~side and all ran well with some great driving from over 100 drivers, norfolk regulars were on track and did well, with the face book pages working over time we all now get massive coverage, this helps spread the word for not just us at norfolk but our traveling drivers.
I am also running a classic Modified cortina for the Swaffham based formula, our first outing was March and all ran reasonably well, a final win was good following a diff failure in the 2nd heat,the car and exploits are being featured in the RETRO fORD MAG FOR THE YEAR.
our track days are also going really well, we have been fully booked for every date so far this year (may2012)

Aug 2012
on the road again, we have had a great year so far, the Cortina, not drift but still part of the team has been running well, and Trev has been keeping it serviced and 'tweeked', to the point were we have had some success, 4 final wins on the spin, we will be taking the car to brands hatch on the 26th Aug for the open ford track day organised by Retro Ford Mag's Ben Morley,
We have also seen the weekender 28th/29th July become a great sucsess with guests and a monster crowd see some great twin battles under the lights and raise 2K+ for the charity, all our track days this year have been sell outs as well, so we are pleased that we are still helping drivers to have fun drifting, safely....

The BDC boys and girls traveled to be with us for the weekender, some, over 8 hours round trip, and i am pleased that ALL of them enjoyed there time with us, for that alone i am so grateful, the hard work was well worth it it to see everyone smiling, all weekend, we will have it all on the weekender page real soon.
Nov 2012.
This season has seen many new faces to norfolk, we /I still take pride in seeing us get new drivers out on track, our passenger rides have been well up on numbers this year and we are seeing many come back for more at the next event, that's good for norfolk but also very good for drifting,
The BDC rounds have been busy this year for the team, we have officiated at all the rounds this year and run the track for the licence days, we have seen a rise in car build and driver skill.
For me, well to be fare probably took on to much but with the never ending support from the Mrs' we have managed to get through, Ammo has been a massive help as well as the norfolk team, we have an event on the 24th, we have 2 events in DEC then we start all over again............. maybe in 2013
I have enjoyed the racing as its got me back into competition mode again, and winning is nice no matter what people say!! and we have got to do a few things that have ticked the box, Retro ford day at Brands hatch, long track at snetterton and France with the Cunninghams and their SECMA cars,
AND great support from the DIEMAX team, helping more than they realise,
Nov 2012.
We have just returned from the annual dinner dance for the BDC (British drift championship) the get together year end to celebrate the winners and the year end, we did as a team win the 'best entertainer award' i say team because i always have minnie doing the hard work right behind me and Ammo belting about all over the place to help us both, we run pit, grid, and track, its hard going but enjoyable and as i have said a thousand times the drivers are the best bunch going and help us to make it the best(probably) run drift championship going.
The support on the night was a humbling experance for me, as we just help out, the real stars are the drivers and the cars, so that made it all the more special,

Jan 2013
Well we are up and running again, the first event of the year run in the dry and cold but as ever all enjoying the day.
DIEMAX have become a sponsor for me as well over the last year donating not 1 but 2 cars for me to use at norfolk to help ease people into the sport and for our favorite pass time ....'passenger rides'
Many thanks to Pete, Phyll and Steve Donnelly for there fantastic support,